PetSafe Cat Veranda
PetSafe Cat Veranda

Window Pet Door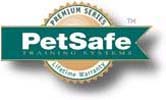 The
PetSafe Cat Veranda
is a window pet door with an exterior side enclosure. This window unit will fit sash windows that range from 24.5 to 34" in width (distance between tracks when window is raised). An interior sill/platform allows for easy access for your cat or toy breed dog to safety use the pet opening.
The pet door itself, measures 7"wide x 8" inches high
and has a magnetic closing strip along the bottom for sealing the pet door when closed.
The exterior cage wire is 2mm in thickness and is weatherized to prevent rusting and painted in white to match the overall unit. Both the interior landing platform and the interior flooring of the cage is carpeted. This window unit has adjusting slide ends that adjust for the window width and can be installed permanently or can be easily removed.
Cage Dimensions:
22 5/8" in Length
14 1/2" in Height
12 1/2" in Depth (
from pet door to back of cage
)
Overall height of the PetSafe Cat Veranda is 15 1/2"
This window unit will adjust to window widths from 24.5" to 34" wide

Size

Flap Size
(wxh)

Flap Type

Ranges of Adjustment
(In Inches)


Pricing

PetSafe




Cat Veranda




7 x 8"

Solid-Rigid Flap


24.5" - 36"





The PetSafe Cat Veranda ships the same business day ordered if
order is placed before 2 pm central time via UPS