Garmin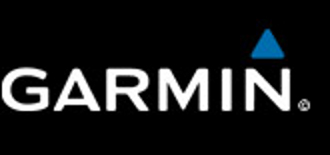 Garmin Astro GPS Dog Tracking System
The
Astro GPS Dog Tracking System
is the perfect solution for hunters who wish to take their dog into the field with them. This tracking device uses high sensitivity GPS technology to pinpoint your dog's position and show you exactly where he is. Even if you can't see or hear your dog you will still know his location at all times. Whether your dog is pointing, sitting, moving or treeing, the Astro will tell you what your dog is doing.
Item:

Description:

Price/
More Info:

The Astro System includes everything you need to get started, including a handheld dispaly, one collar receiver and accessories.

Up to 10 collars can be used on a single Astro GPS Dog Tracking System.
Getting started with the Astro GPS Dog Tracking System is extremely easy. Simply take the handheld transmitter outside and turn it on to acquire a GPS satellite signal. Then attach the DC 30 collar receiver to your dog. That is all the setup that is required. Once your dog is wearing a collar and your handheld transmitter is turned on the possibilities are nearly endless. Every five seconds a signal is sent to your transmitter that shows you where your dog is currently located. A map display can be used to show a trail of where your dog has been. At any time you can switch to the Dog Tracker display to view a compass that points to your dog's location. It will also show your dog's current status, whether running, sitting, on point or treeing. An alarm can also be set to go off to instantly notify you when your dog goes on point.
The high sensitivity GPS receiver used in the Astro GPS Dog Tracking System is suitable for use in dense cover, open areas, rugged terrains, or damp environments*. Up to ten dogs can be tracked at one time on the Astro System (each requiring its own transmitter collar). The range on this unit is up to 7 miles depending on the terrain. Information is transmitted by line-of-sight, meaning that it will reach farthest in flat, open areas.
*Note:

This GPS unit is waterproof in accordance with IEC 529 IPX7. This means that the GPS case will withstand accidental immersion in one meter of water for up to 30 minutes.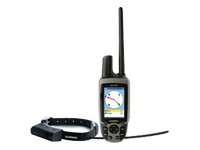 Astro Handheld Display and Collar Receiver
Another feature of the Astro GPS Dog Tracking System is the Covey Counter. The Covey Counter gives you the ability to mark the location, time of day and elevation where you found your target, as well as the number of birds flushed and taken from that location. Points of interest (such as "Car" and "Cabin") can also be saved on the Astro System. Special waypoint icons for marking food plots, tree stands and other hunting related points are also available.
Aside from serving as a means to track your dog, the Astro GPS Dog Tracking System can also function as your personal GPS unit. With features including a barometric altimeter, electronic compass, microSD card slot, celestial information and an area calculator, this unit will serve all of your navigational needs.