DT Systems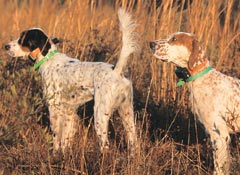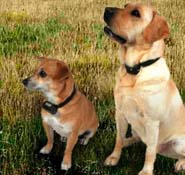 DT Systems Products
D.T. Systems has consistently led the industry in "cutting edge" technology, breaking new ground at every turn. We're proud to say that we were the first to introduce state-of -the-art Digital Microcomputer Technology to our training collars. This sweeping technological breakthrough has revolutionized the
electronic training collar
industry forever. In fact, this new, industry-leading digital system has allowed us to program even more features and options into our collars.
Innovative ideas and designs have led to the creation of new collars which are smaller and more compact. These new models are lightweight, convenient and easy for anyone to use. Digital systems are also more durable and electronically efficient; they use less battery power and allow for longer use between charges, features every user can appreciate. In addition to Digital technology, D.T. Systems was the first company to offer Positive Vibration features to an electronic training collar, thereby giving customers a "non-shocking" option. This can be a very positive training option. D.T. Systems, Inc. is the second oldest manufacturer of electronic dog training collars in the world. D.T. Systems has been building the world's finest, most advanced and affordable
electronic training collars
since 1983.